Sake is becoming the drink of choice for toasting economic success in Walker County, Alabama.
When parts manufacturer Yorozu Automotive began construction in January of a new production plant in Walker County, it marked the third Japanese-owned auto-supply company to set up shop in the rural county, along with Nitto Denko and HTNA. Sure enough, local and state officials joined Yorozu executives at the groundbreaking ceremony to celebrate the occasion by breaking open a sake barrel and making a good-luck toast.
This connection between the Deep South and East Asia has proven to be extremely beneficial for Walker County, which has a population of approximately 70, 000. Once the Yorozu plant is operational next year, the county's Japanese-owned automotive suppliers will combine to employ more than 550 people with total payroll topping $20 million, according to David Knight, executive director of the Walker County Development Authority.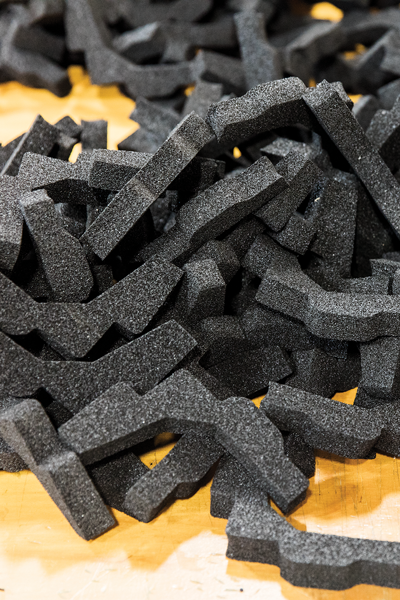 The company supplies foams and felts to Honda, Nissan, Toyota, Hyundai and Ford. 
"The automotive sector has definitely been a big part of our strategic economic plans, " Knight says. "There are 10 automotive plants less than 250 miles from Walker County (including four in Alabama), so locating here puts any supplier close to a lot of Southern facilities they need to reach. It just seems to be a really good fit for us."
But location alone was not necessarily going to be enough to lure major auto suppliers to rural Alabama. So in the early 2000s, the county began constructing a series of four spec buildings in Bevill Industrial Park in Jasper, allowing companies to come in and immediately set up their production facility without facing a lengthy construction delay.
"It seemed like a lot of the auto suppliers were looking for existing buildings that had flexibility, " Knight says. "So we started a program where we would build 50, 000-square-foot spec buildings that had an office attached to them, with the ability to easily expand to more than 100, 000 square feet. They're each on 15 to 20 acres of land, so it gives them plenty of room for maneuvering and distribution purposes. That's what helped us land Nitto Denko originally."
Nitto Denko was the first of the Japanese-owned companies to establish a production plant in Walker County, opening in December 2003 under the name Piqua Technologies (the name changed to Nitto Denko Automotive in 2008). As a supplier for Honda, Nissan, Toyota, Hyundai and Ford, the company produces foams and felts that are used to reduce vibration and noise in various auto parts.
"We can make any shape that a customer needs for anything that has a squeak, rattle or roll, " says Nitto Denko quality manager Deborah Banks, who has been with the company since the Walker County facility opened.
In 2011, HTNA followed Nitto Denko's lead and moved into one of the spec buildings in Bevill Industrial Park. But it didn't take long for the company — which manufactures carpet and interior trim components for Honda, Nissan and Toyota — to outgrow its initial surroundings. Barely a year after arriving in Walker County, HTNA purchased 60 acres in Bevill Industrial Park and constructed a new $27-million, 145, 000-square-foot manufacturing center. The expansion allowed HTNA to add approximately 100 employees and increase total annual payroll by more than $4 million. "The spec building was one of the ways we got them here, " Knight says of HTNA. "Those buildings have really been a big help to our economic development efforts, which is why we're completing construction on our fifth one."
Walker County's latest catch is its biggest so far. Yorozu is investing approximately $115 million in the construction of an advanced metal-stamping facility on a 50-acre site in Jasper Industrial Park. The plant will employ at least 300 people, with a total payroll of more than $12 million. Jasper Mayor Sonny Posey called it "the biggest economic development announcement this county has ever had."
The 290, 000-square-foot plant, which is expected to begin production next July, will produce suspension components for several auto assembly plants, including Honda, Toyota, Nissan and Volkswagen.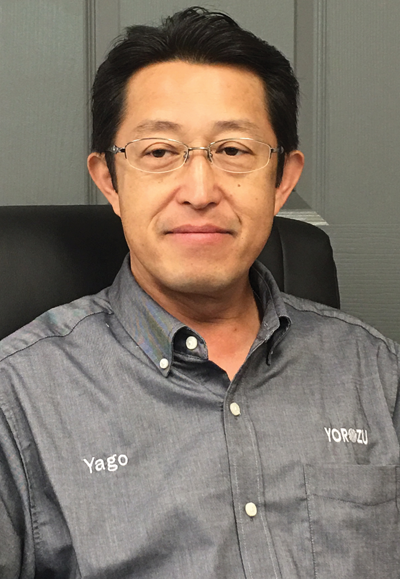 "We surveyed several locations, but the organizers in Walker County were the most cooperative for our efforts, and we felt very strongly that we would be able to work together." —Toshiyuki Yago, head of Yorozu in Alabama
"We surveyed several locations, but the organizers in Walker County were the most cooperative for our efforts, and we felt very strongly that we would be able to work together, " says Toshiyuki Yago, the head of Yorozu in Alabama. "The Walker County members have been nothing but cooperative. I am hoping and expecting to have good employees at this plant and expecting to have large prosperity in this community."
Knight says the sales tax on the construction project alone will top $875, 000, and that the facility's city and county tax impact is estimated to be about $768, 000 per year.
"Those are direct impacts from that project, " Knight says. "Then you start taking into account the indirect impact, and it just skyrockets from there. You have a lot of support industries that will enhance those numbers significantly."
Like many rural areas throughout the nation, Walker County is facing a workforce issue as people who used to be employed in such industries as coal mining and garment manufacturing try to make the transition to more high-tech jobs. Knight says that transition is "critical" with the introduction of so many new employment opportunities in the automotive industry.
"It's part of our diversification plan, " Knight says. "Walker County has a strong history tied to the coal industry, and that industry is hurting right now. So we continue to push for diversification of our industrial base. That way if one particular industry sector takes a hit, it doesn't wipe out the local economy.
"A lot of the coal miners did cross-training, so they have electrical skills and maintenance skills that transfer pretty easily to the automotive sector. We also have two campuses of Bevill State Community College in the county that work hand-in-hand with us on a lot of these projects to provide long-term training benefits for these suppliers. 
"And we work closely with the AIDT (Alabama Industrial Development Training) program. They usually come in on the ground floor with any of these new projects and structure hiring and training programs."
Banks says she has seen a change over the years in the job skills of potential employees at Nitto Denko. "In the early days there was no problem getting workforce, but it was always unskilled, " she says. "When I came in, they picked the best candidates and then trained us to fit where we seemed to be best suited. They trained us to learn the processes and understand what kind of product we were going to make. But now we're seeing more people come in who already have experience from other automotive companies."
That's partly because it no longer is unusual for major auto manufacturers and parts suppliers to be located in rural communities such as Walker County. There were definitely a few eyebrows raised in surprise back in 1993 when Mercedes-Benz announced it was building its first U.S. manufacturing plant in Vance, Alabama. Now a Japanese-owned company builds a parts-production facility in Jasper, and the only thing that is raised are the sake glasses.
"When Nitto first located here, it was a bit of a curiosity, " Knight says. "But now with the tremendous growth in the automotive sector, it seems like every year or so you hear about somebody increasing the size of their plants. And every time they do that, the suppliers are picking up new contracts, and it makes sense for them to be closer to those OEMs. So it just enhances our opportunities to recruit those companies." 
Cary Estes is a freelance writer for Southern Automotive Alliance.
---
Text by CARY ESTES // Photos by CARY NORTON