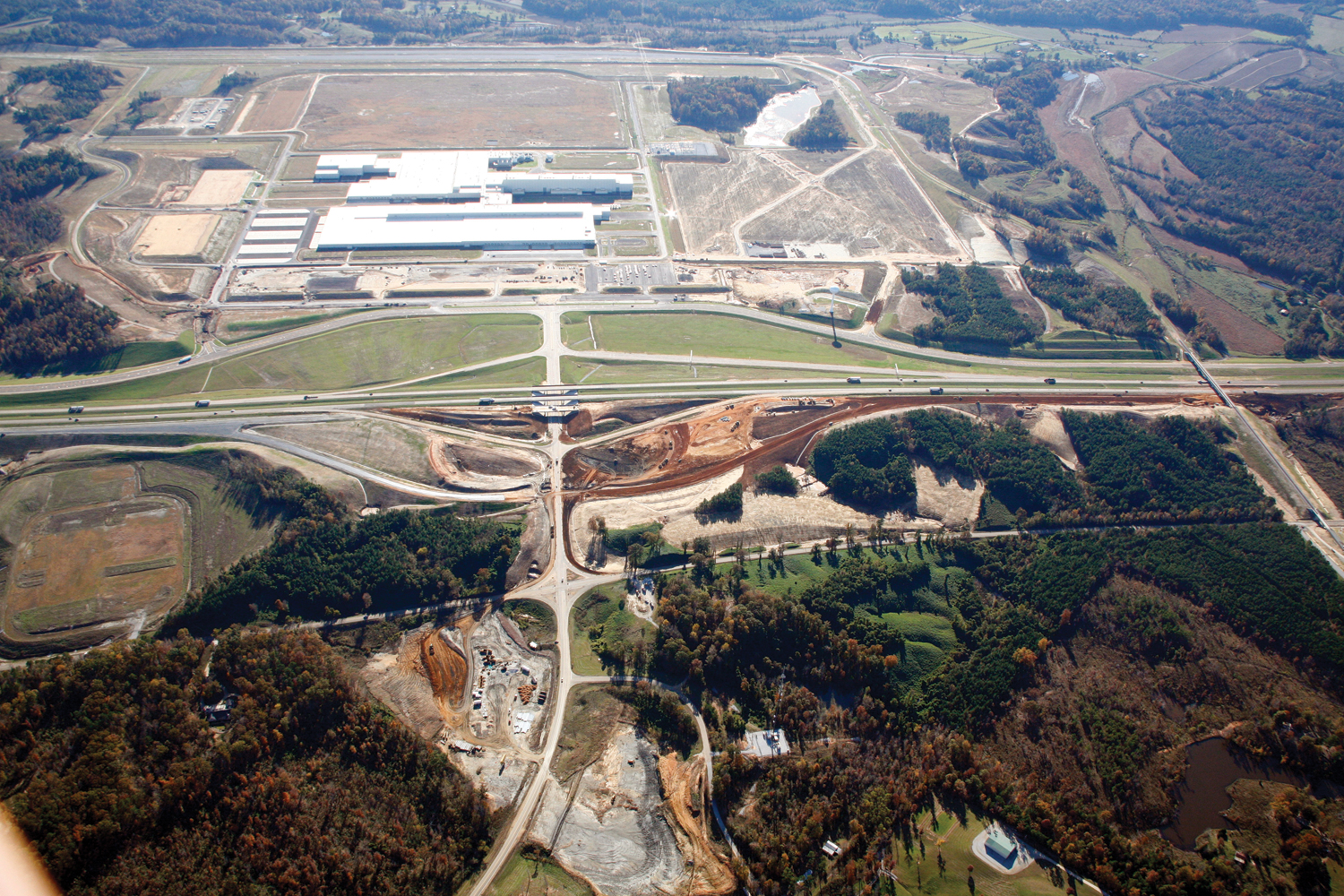 ABOVE This aerial view shows Toyota's plant in Blue Springs, Mississippi, which builds the compact Corolla. Mississippi hopes to score again with the new Toyota-Mazda project.
 
Every state represented in the Southern Automotive Alliance — and a few others as well — has jumped at the chance to deliver preliminary infrastructure proposals for the recently unveiled Project Mitt, code name for a massive new auto plant to be built in a partnership between Toyota and Mazda.
Nationwide, reactions have been in the vein of Tennessee Gov. Bill Haslam, who told the Associated Press: "There will be a lot (of) people fighting hard for that plant, and we intend to be at the lead."
Southern states will have to contend with the likes of Michigan and Ohio for the $1.6 billion project to create 4, 000 high-paying direct jobs and thousands more positions along the supply chain. Along with the usual financial incentives, states will have to illustrate that they have both the infrastructure-ready space and a big enough pool of qualified workers to staff the plant.
About a dozen states were thought to be in the competition at press time. Toyota has said that it will build the popular Corolla at the new plant; Mazda would likely build crossover vehicles. The companies have said the plant could produce about 300, 000 cars a year and be operational by 2021.
---
Text by Dave Helms