Perhaps more than any Southeastern state, South Carolina has leveraged its success in the auto industry. From his days in public relations at BMW's Spartanburg plant to his current role as the state's Secretary of Commerce, Bobby Hitt has been one of the more visible players in South Carolina's impressive economic development run. He is a University of South Carolina graduate and was a newspaper reporter in his salad days, before entering the corporate and governmental scene. Hitt, 66, responded by e-mail to questions from Southern Automotive Alliance.
Q: Early in your career, when you were a journalist, did you see South Carolina's transformation coming? How would you describe that transformation?
A: At one time, South Carolina was known primarily as a state that excelled in the three T's – textiles, tobacco and tourism. While we still have strong textile and tourism sectors, we've transformed and are now a leader in advanced manufacturing. 
Looking back at our history, I don't think this transformation and our abrupt ascent onto the global economic stage is all that surprising. South Carolina has always had the ingredients for success — a loyal, highly skilled workforce, leaders determined to welcome business opportunity with open arms and tremendous infrastructure assets, such as our robust port facilities. 
Once globally recognized brands, like Michelin and BMW, gave our state a chance, we delivered. And, as a result, South Carolina built a reputation that continues to spread around the world as a top destination for industry. 
Q: Carolina Business Review introduced you once as "South Carolina's star quarterback in economic development." What is it that you know and understand about economic development that others might not know and understand? 
A: As in football, the key to economic development is collaboration and teamwork. I'm a big proponent of the team-first approach and our economic development team — Team South Carolina — is the reason for our success. 
I often tell people that we're blessed because we're a small state and we work together well. We can quickly and efficiently solve problems for our companies and ensure that they have all the resources needed to succeed. 
Q: Was BMW's decision to locate in South Carolina the single-most important factor in the state's manufacturing turnaround?
A: BMW's decision to locate in South Carolina was certainly a game-changer. In 1992, when the company announced plans to establish operations here, we had already been manufacturing tires for Michelin for nearly two decades. However, BMW provided our workforce the opportunity to completely produce a complex consumer product for the first time. 
Our success in producing premium automobiles for BMW certainly helped us attract other industry giants. In essence, BMW gave our workforce the opportunity to show what they're capable of, and, as it turned out, the people of this state impressed the world.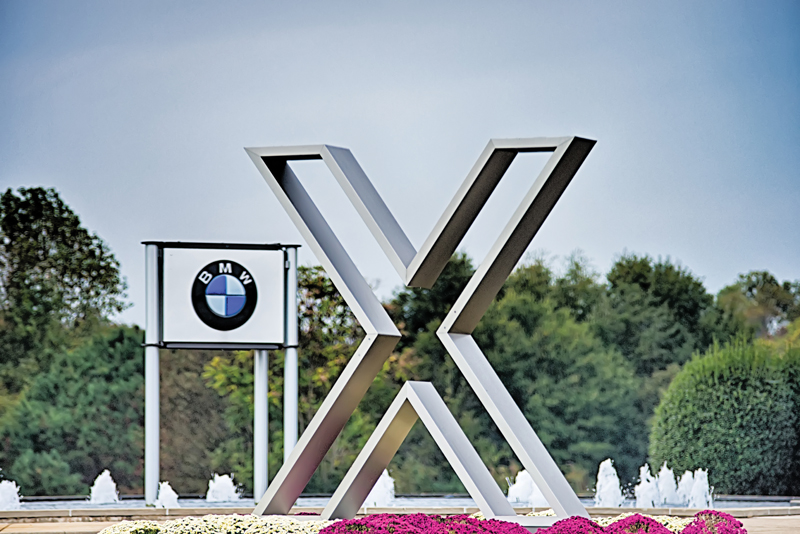 Q: What is your proudest achievement as Commerce secretary in South Carolina?
A: The thing that I'm most proud of is the team we have here in South Carolina. From the top with Governor Nikki Haley* to the bottom, our economic development team truly is second to none. Getting everyone to work together, all pulling in the same direction, is critical. By working across county and regional lines, we've been able to advance each and every community in this state.
I often say that companies don't locate in a region or a state but in a community. By cultivating an unprecedented level of collaboration and teamwork here, we've been able to bring jobs and opportunities to communities all across South Carolina.
Q: You've said that you'd like to see the entire Southeast be as strong as it can be? How close is it to being as strong as it can be? What does the region need to do to stay competitive or be more competitive?
A: I can't speak for other states, but for South Carolina, we are focused on continually improving our workforce development initiatives, as well as our robust infrastructure network. For example, over the next decade, we are investing approximately $2 billion on our port-related infrastructure. This includes the deepening of the Charleston Harbor, as well as the construction of a new terminal and a dual rail intermodal facility. Once completed, South Carolina will offer the most advanced logistics system in the Southeast. 
Also important is our presence overseas. With international offices in Europe, China, India and Japan, we're doing what any good sales organization does. We go where the customers are and build relationships with them. More than 70 percent of the world's purchasing power is located outside of the United States, so it's imperative, from both an export and foreign direct investment perspective, that we continue to strengthen relationships with industry leaders around the world. 
Q: Outside of South Carolina, what would you categorize as some of the most important automotive success stories in the Southeast? 
A: My focus is on South Carolina. 
Q: Can you tell me more about what Commerce in South Carolina is doing to promote education leading to jobs, including the association you have now with Pathways to Progress? Why the need for Commerce to work with educators?
A: Workforce development is one of the critical issues facing industry today. As we all know, business doesn't sit still. It's constantly growing and evolving. So, in South Carolina, we do all we can to adapt and provide our businesses with the resources they need to succeed. Obviously, one of those resources is a highly skilled, talented workforce. 
To address South Carolina's ever-evolving workforce needs, the State supports many workforce initiatives. Among them are South Carolina's 12 Regional Workforce Advisors, which serve as a link between local education and business communities. In 2007, we implemented Apprenticeship Carolina, which has served more than 17, 000 apprentices and some 800 apprenticeship programs in less than a decade. 
Also, this past year, we announced S.C. Future Makers, a public-private partnership, which engages South Carolina's manufacturing and technology communities with middle and high school students, along with four-year college students. A joint effort between multiple state agencies, S.C. Future Makers is designed to fill the gaps in STEM (science, technology, engineering and math) skills in this state and set the stage for continued economic growth.
And, during the 2016 legislative session, recognizing the need for a more streamlined approach to statewide workforce development coordination, the South Carolina General Assembly created a council that the S.C. Department of Commerce will oversee. The Council is tasked with developing a comprehensive, collaborative workforce development strategy to meet current and future workforce needs.
Q: How would you describe your stance on trade? What do you think the auto industry in the Southeast should be doing – if anything – on trade issues?
A: In 2015, the state of South Carolina achieved a sixth consecutive record year in export sales, topping $30 billion for the first time. So, international trade is a critical component of our economy. In fact, the Palmetto State leads the nation in the export sales of several top commodities, including completed passenger vehicles and tires. 
Moreover, increased export activity creates a win-win situation for all involved. Companies that are able to grow their international trade footprints benefit as they are able to sell products to new clients, widening their revenue stream. And, the state is able to spread its reputation as a top destination for business to new markets and industry leaders all over the world, thus impacting our recruitment efforts.
*Haley has been picked by President-elect Donald Trump to serve as the U.S. Ambassador to the United Nations.
---
Interview by Charlie Ingram