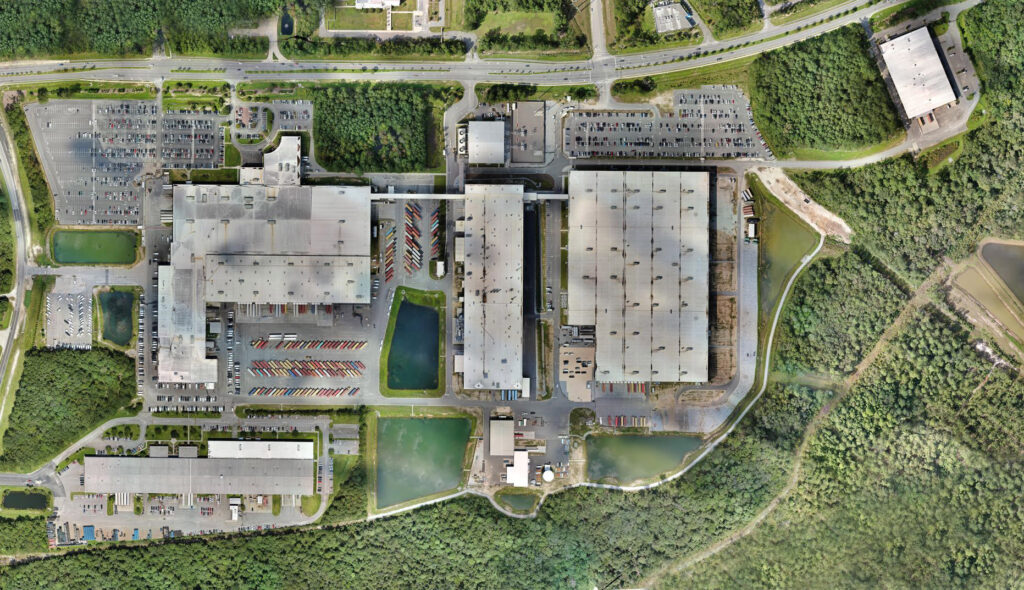 More than 200,000 Sprinter and Metris vans have been assembled in North Charleston and delivered to destinations across the U.S. since June 2006. At that time, the small plant was performing semi-knockdown assembly and was better known as DaimlerChrysler Manufacturing International, with just 100 employees.
Today, Mercedes-Benz Vans' facility in North Charleston employs more than 1,600 people. It also will soon be home to the eSprinter, coming in the second half of 2023.
"The U.S. is the biggest and most important market for Mercedes-Benz Vans right after Germany. We successfully build and sell Sprinter and Metris vans here," said Marcus Breitschwerdt, head of Mercedes-Benz Vans.
With the success of the Sprinter van in the U.S. market, in 2015 Daimler announced the decision to expand the re-assembly operation into a full-scale production plant with a new body shop, paint shop and extended assembly building in time for the launch of the new Sprinter model. The new facility has been up and running since 2018, after an investment of more than $500 million.
In March, it was announced that the next generation eSprinter is coming to Charleston in 2023 to fulfil customer demand and to build the vans closer to the market.
"Since we set up the plant in Charleston 15 years ago, we have gained priceless experience and extensive know how, making Charleston a key pillar in our global production network. In the future, we will also be able to quickly meet the ever-increasing demand for battery electric vans and, thanks to our intelligent and flexible production system, are able to respond very precisely to the requirements of the different markets while making optimum use of our capacities," said Ingo Ettischer, head of Mercedes-Benz Vans Global Operations. "We will invest around 50 million euros (nearly $60 million) into the plant and its infrastructure to make the plant fit for the electrified future."
Production systems within the plant have continuously evolved to become more automated and smarter. Within the production network of Mercedes-Benz Vans, many solutions have been developed that contribute to the digitization of operations in the plant. In Charleston, Shop Floor Digital, an online platform that tracks key performance indicators, was put into place first within Mercedes-Benz Vans.
In addition, MBV Charleston is committed to working sustainably. The new eSprinter will help further enhance MBV's environmental footprint by being produced CO2 neutral, and as of 2022, all Mercedes-Benz Vans production plants will be 100% powered by green energy, creating a positive contribution for the community and future generations.
"We aim to be leading in the segment of electrified vans, and our constantly growing share of battery-electric vehicles proves our strategy. With our newly developed Electric Versatility Platform, we are significantly expanding our offerings in the commercial electrified series. With the production of the next generation of the eSprinter in the U.S. and in Germany, we will ensure market-oriented production," said Breitschwerdt.
Mercedes-Benz Vans LLC in Ladson, South Carolina, assembles the Sprinter vans for the U.S. and Canadian market under the brands Mercedes-Benz and Freightliner. The midsize Metris vans are reassembled at this location, as well.
For more on recent expansions for this facility, visit here.