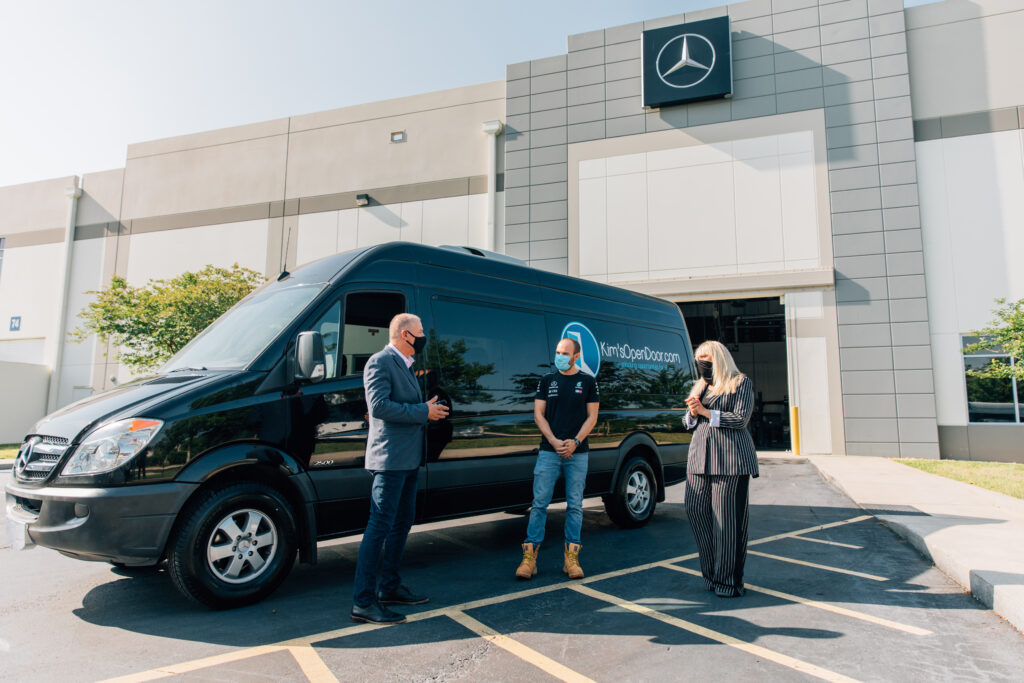 Mercedes-Benz USA's Southern Region Office in Jacksonville, Florida, and a local dealership, Mercedes-Benz of Jacksonville, delivered a Sprinter passenger van to Kim's Open Door, a local non-profit that provides at-risk children access to mentorship, educational assistance, the arts and local community events.
Kim's Open Door acquired the pre-owned Sprinter with financial assistance from MBUSA to offset any associated costs. Then, the van was shipped to Mercedes-Benz USA, where its team of Jacksonville-based engineers and technicians donated more than 300 hours of their personal time to refurbish the vehicle to an optimal mechanical condition, while employees from Mercedes-Benz of Jacksonville donated time and resources repairing damage to the van's body.
"We are grateful for every opportunity, big or small, to lend a helping hand to those dedicated to making a positive impact in the lives of our city's most vulnerable children," said Mike Nolte, general manager, Southern region, Mercedes-Benz USA. "We would like to thank our employees, especially our Vans team, and our partners at Mercedes-Benz of Jacksonville who generously and selflessly volunteered their personal time and expertise to help make this possible."
The Sprinter van will help Kim's Open Door distribute meals to families battling food insecurity, as well as double capacity to transport children in the community to and from activities.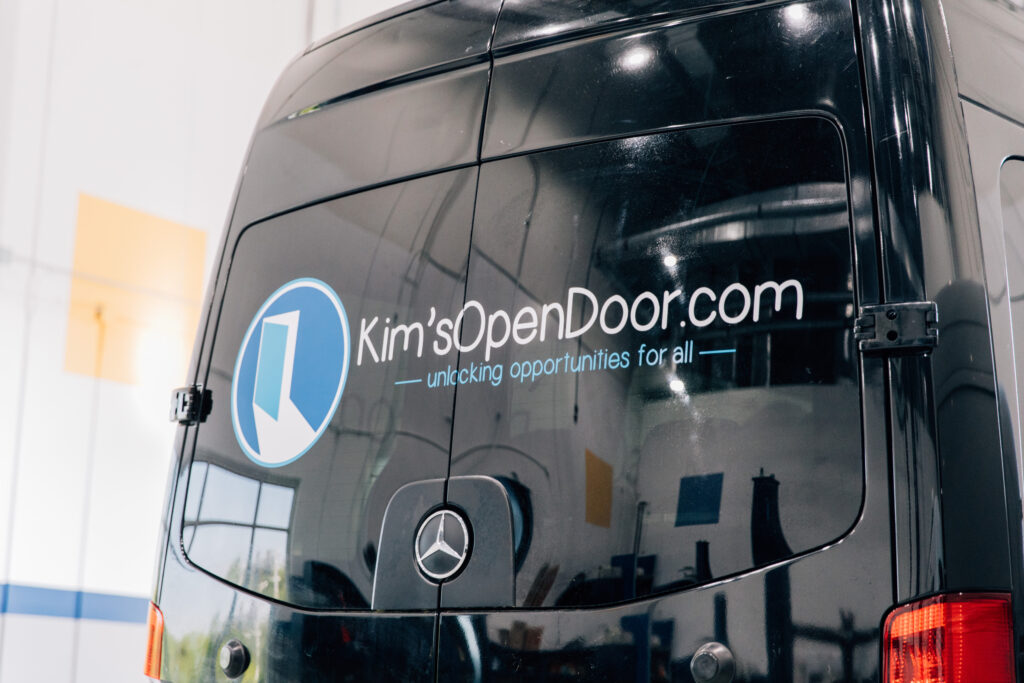 The Sprinter is the latest work of MBUSA Curbside Caring, an initiative of the company's Greatness Lives Here community outreach program. The van is just one of the ways Mercedes-Benz USA is helping Kim's Open Door. The company currently is donating 100 meals per week to Kim's Open Door through the 2020-2021 school year to help combat hunger among students participating in the organization's reading program and their siblings at home. Last year, MBUSA prepared 2,500 meals for needy families in Jacksonville and enabled thousands more to be delivered by donating the use of 13 Mercedes-Benz Sprinters to organizations that feed the city's most vulnerable residents.
"We are thankful for Mercedes-Benz USA and their employees whose continued support has helped us provide nutrition along with education and the arts for hundreds of underserved children and families in Jacksonville," said Kim Bogart, founder of Kim's Open Door.
Mercedes-Benz USA is the sales and marketing arm for Mercedes-Benz in the United States and his headquartered in Atlanta, Georgia. In the South, Mercedes-Benz has two manufacturing facilities. Mercedes-Benz Vans, in Ladson, South Carolina, assembles the Sprinter vans for the U.S. and Canadian markets under the Mercedes-Benz and Freightliner brands. In addition, the Ladson plant, which opened in 2018, reassembles the Metris vans.
Mercedes-Benz U.S. International, in Vance, Alabama, produces the GLE-Class and GLS-Class SUVs, the GLE coupe and the GLS Maybach. In addition, the plant will begin production of electric vehicles at a site nearby in the near future.