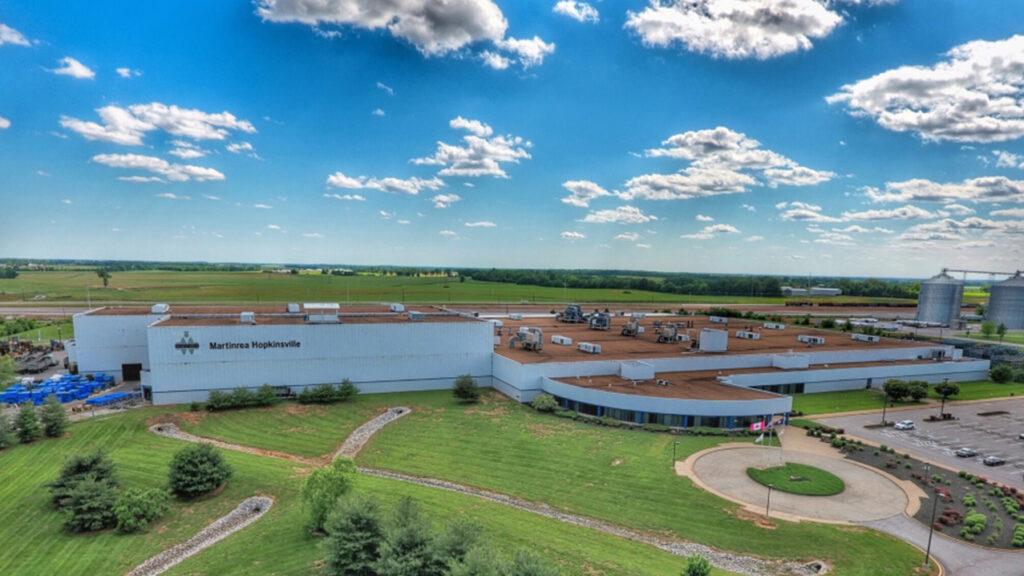 Martinrea Hopkinsville LLC is expanding its presence in Christian County, Kentucky, with an investment of more than $31 million and addition of 33 jobs.
"Kentucky's automotive industry continues to grow and evolve, and that is also the case for Martinrea Hopkinsville, which is creating more than two dozen great jobs for residents in Southwestern Kentucky," said Gov. Andy Beshear. "This project positions the company to better serve traditional automotive manufacturers, as well as the burgeoning electric-vehicle market."
The tier one automotive supplier of lightweight structures and propulsion systems plans to expand its more than 400,000-square-foot facility in Hopkinsville's Commerce Industrial Park by 38,500 square feet. The expansion will allow it to add production of lightweight, high-strength structural steel products for internal combustion engines and battery electric vehicles. The facility produces front and rear suspension subframes, transmission cross-members, upper control arms, lower control arm rockers, plenums and body-in-white parts for automakers like Ford, General Motors, Volkswagen, BMW and Nissan.
"We are proud to have built a strong partnership with the state of Kentucky and the local community to create opportunities for our employees and continue to build the automotive market in Hopkinsville," said Pat D'Eramo, president and CEO of Martinrea International.
A subsidiary of Canada-based Martinrea International, Martinrea Hopkinsville has been producing automotive parts since 1999 and has been operated by Martinrea since 2006.
"Martinrea is an exemplary corporate partner, and its expansion represents the company's ongoing commitment to the region and our residents," said Hopkinsville Mayor Wendell Lynch. "We have no doubt that they'll continue to succeed with our young, diverse and growing workforce."
The Kentucky Economic Development Finance Authority (KEDFA) has preliminarily approved a 15-year incentive agreement with the company under the Kentucky Business Investment program. The performance-based agreement can provide up to $750,000 in tax incentives based on the company's investment of $31.17 million and the creation and maintenance of 33 Kentucky-resident, full-time jobs across 15 years, paying an average hourly wage of $28 including benefits.
KEDFA also has approved Martinrea for up to $100,000 in tax incentives through the Kentucky Enterprise Initiative Act, which will allow the company to recoup Kentucky sales and use tax on construction costs, building fixtures, equipment used in research and development and electronic processing. By meeting its annual targets, the company can keep a portion of the new tax revenue it generates.
In addition, Martinrea can receive no-cost recruitment and job placement services, reduced-cost customized training and job training incentives from the Kentucky Skills Network.