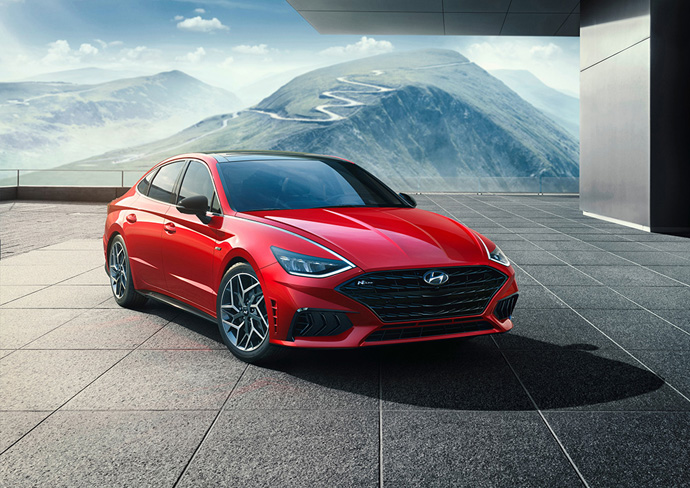 Hyundai Motor Co. has signed a new five-year cooperation agreement with Royal Dutch Shell plc, the international energy company known as Shell. The agreement, which runs through 2026, marks the fourth extension of the partnership, but this time with a new focus on clean energy and carbon reduction in response to market changes.
This new agreement finds Hyundai looking to increase eco-friendly production and continue its transformation as a smart mobility solutions provider, while Shell will expand its role in providing Hyundai with cleaner mobility solutions.
"Accelerating the mobility sector to net zero will require collaborative pioneers willing to act now and establish the alignments needed to deliver a cleaner energy future," said Carlos Maurer, executive vice president of Shell's Global Commercial Business. "We believe we can best enhance Hyundai's customer service experience by tapping our EV charging expertise and our deep insights gathered from daily interactions with motorists at our 46,000 retail sites globally."
The cooperation agreement does maintain Hyundai's recommendation for Shell lubricants across its global aftermarket network. The two companies also run joint research and development programs including for the first-fill lubricants to meet Hyundai's specific engine requirements, which could extend for collaboration on e-fluids development for EVs. Shell also will continue to work with Hyundai Motorsport in the FIA World Rally Championship competition, a proving ground for development of advanced lubricants.
The partnership between the two companies started in 2005.
Hyundai produces the Elantra, Sonata, Santa Fe and Tucson at its manufacturing plant in Montgomery, Alabama, as well as the engines that power them and other vehicles at the Kia Motor Manufacturing Georgia facility.