Bruce Rockwood, president of Imagen in Nashville, has basic advice: "Be aware that Murphy invented the exhibit business, " he says. "If anything can go wrong, it will."
Rockwood has been in the business since 1971 and has seen catastrophes and successes, helping exhibitors like Bridgestone Firestone tires.
It is the probability of problems that prompts Rockwood to advise exhibitors to hire an outside company to handle minutiae of the trade show's rules and regulations. "You need an exhibit firm well-versed in handling exhibits, " Rockwood says. "You need to be sure all documentation is accurate, that your exhibit house is on top of all transactions, and that the logistics are in order. Even a minor mistake can cost you a small fortune in this industry."
Bill Groff, president of Team One Display Services in the Atlanta area, has expertise from coast to coast and all points in between.
"It's all about the presentation of the product and the experience of the sales environment, " Groff says. "It's important to put a lot of thought into how the product is displayed so that the customer walks away remembering the unique experience they had."
Personal preference and budget play a role, Groff says, but common sense has to prevail. "I look at a booth with a couple of people sitting on plastic chairs with a backdrop behind them and I think to myself, 'Why even spend the money to go to the show if you're not going to have a unique environment for potential customers?'
You have to stand out from everyone else vying for attention in the hall. You need to put forth the effort and spend the money to plan something unique to have a draw."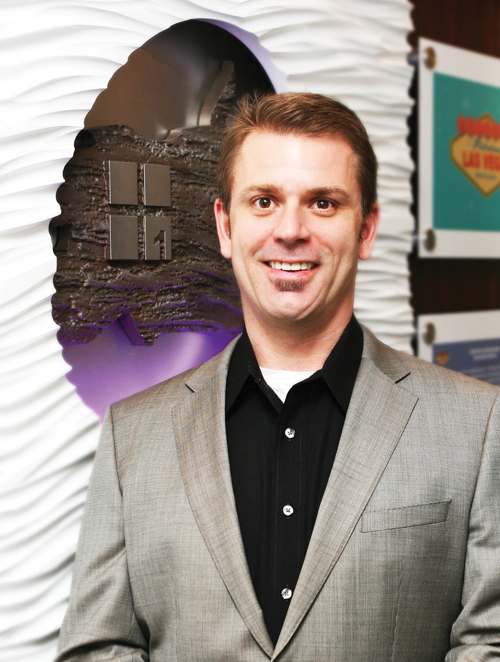 Bill Groff, president and CEO of Team One Display Services.
​Groff's best advice — choose a company to handle the behind-the-scenes work.
"The exhibitor needs to manage what it is they manage and allow companies like ours to do the execution for them, " he explains. "A lot of companies try to do everything themselves, but they don't put enough planning into it, lack the pre-show organization and then there's not enough follow-up. They're taking on too much."
When designing a booth, Rockwood says it's important to remember the space is an extension of the personality of the exhibiting corporation. "You need to put your best foot forward and make a very clear statement of what you are doing, " Rockwood says. "A lot of exhibitors will make a big, pretty space, but you have no clear idea of what they do."
People should know exactly who you are and what you do at a glance.
"Taglines often reflect what you do and go very well under your logo in the booth to let people know what you are trying to promote, " Rockwood says. "If you've come out with a new product, identify it as new product and put it front and center."
Rockwood's best advice — eliminate barriers between the aisle and the booth. Don't set up counters and displays that impede people from stepping inside.
Audio and visual messages are great, he says, but they have to be concise.
"You need to be short, sweet and to the point, " Rockwood says. "The attention span of someone walking by is about 10 seconds."
Groff agrees that less is more when choosing your messaging.
"You don't want a lot of copy explaining everything, " Groff says. "No one is going to stand there and read your booth. You want major bullet points and large, bold images. You can go over the finer points through engagement with the customer."
When you're setting up that booth, there are no hard and fast rules about how comfortable it should be. In fact, there are reasons not to make it too cushy.
"You want a comfortable environment for sales reps and attendees, but there are different schools of thought, " Groff says. "Many (vendors) want lots of lounge space to sit and talk, and others are completely against it."
If visitors see an opportunity to get off their feet, they might just plop down and take your valuable booth space with no interest in the product. There's also the potential for sales people to get a little too comfy, rather than focusing on capturing the attention of passers-by.
"You don't want sales people hanging out in chairs instead of engaging with potential customers. Some people like to use uncomfortable seating so people don't stay too long, " Groff explains.
It may be better to designate an area specifically for customers to walk in, rather than sitting on the fringes.
"What we've done for some customers is to have a place to charge a laptop or cell phone and initiate conversation. Putting that close to the center of the booth where you have to walk in and engage with a sales rep keeps out the uninvited."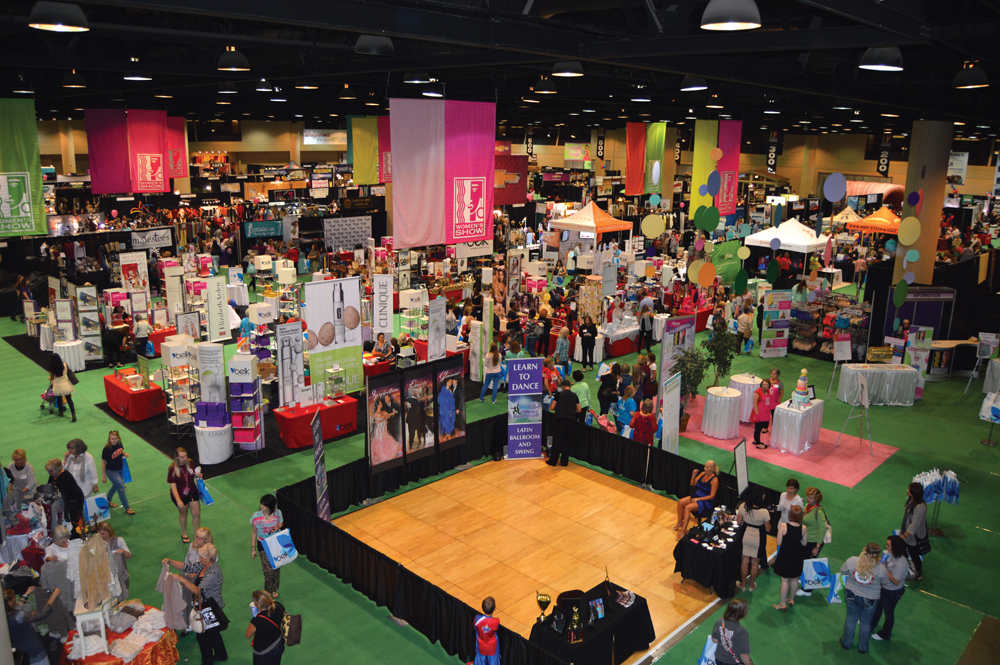 Another tip is to elevate the comfort zone, making it more exclusive for your target audience.
"People are less likely to walk up if there are even one or two stairs to get to a casual seating area, " Groff says. "That keeps people from sitting down to take their shoes off and rub their feet."
Rockwood also emphasizes the importance of an inviting color scheme. Some colors turn people off and away from your product. He's devised a rule of thumb: "Red carpet is a no-no unless it's in your logo."
"Colors can create a physiological barrier when someone is stepping into a booth, " he says. "You want a pleasant reception, and you need to be aware of 'in-your-face' colors."
Rockwood says most people attending trade shows already know which vendors they want to see. So you need to lay the groundwork long before the show starts. Sending invitations and information about your product to attendees lets them know who you are and where you are, as well as how you might fit into their company structure.
"You can capture new business at a show, but if people already know you are there, the battle is half won before the customer arrives, " Rockwood says.
Distributing handouts and other materials are another matter with different schools of thought. If you're going to use them, Groff says, they should always be in tandem with lead retrieval.
Printing is expensive. Exhibitors flying to trade shows must be concerned about baggage weight. Do you really want to spend a big part of your budget on high-gloss handouts that might be dumped just outside the expo doors?
"If you hand out pamphlets, brochures and spec sheets and you're not recording who is taking those, you don't know if someone is just taking the material and tossing it in the trash, " Groff says. "Some people are turning more toward digital sales marketing with interactive touch screens. You have a record of who is interacting with the touch screen and which products they are viewing and emailing to themselves."
Another FAQ related to trade shows: What about giveaways?
"A lot of people come to each and every booth to see what they can get for free, " Groff says. "I would not spend a ton of money on lighted bouncy balls. It's important to have things that the customer will keep on top of the desk and not stuffed inside a drawer — useful items like multi-tools, coffee cups, pens or thumb drives."
Rockwood says USB drives are the most effective way he's found for companies to promote their product.
"It can be put in your pocket and carried home rather than bulk literature that usually ends up in the trash can at the end of the exhibit hall, " he says. "It's something useful with your company name or logo to remind them what they saw and where they've been."
Free alcohol and snacks in a booth can also be a wasted investment without the proper preparation and follow-up. Those who decide to host a cocktail party should advertise ahead of time to a target market. Lists of attendees are available from show management, allowing you to send pre-show mailers to advertise your party.
"It's useful for networking if you can get them to come by the booth, and with a pre-show mailer, you have a chance to engage with them ahead of time, then continue the conversation at the cocktail reception, " Groff explains.
The most critical part of any expo is after the show, and that's where many exhibitors fail.
"One of the biggest mistakes people make when going to a show is not taking back leads, " Groff says. "You should have them as hot, warm and cold leads and assign people to follow up on them."
When managing a booth, designate someone to be in charge and to run through expectations with staff. All employees should wear the same shirts so that they can easily be spotted and associated with the product or service.
"The most organized company will have a schedule before the show opens, " Groff says. "They should talk about the sales spiel, about demos, about collecting leads, taking breaks and when they are allowed to leave the booth. Those are important details."
Staffing the booth is critical, Rockwood says. It's a waste of money if you don't have the right people with the positive energy level promoting your product. And it's another situation where less can be more.
"Some exhibitors think flooding a booth with personnel is the way to go, so they don't miss customers walking in, " Rockwood says. "Standing in one place for seven or eight hours a day, that's grueling. You need to have a good presence of staff, but you should rotate them throughout the day so that they feel refreshed, rather than having a booth full of staff all the time."
---
text by Cara clark // Photo courtesy of Birmingham-jefferson convention complex