The Tennessee Department of Economic and Community Development is unabashed in its enthusiasm for its mission: "to develop strategies that help make Tennessee the No. 1 location in the Southeast for high quality jobs." You won't find a bigger promoter of that mission than TNECD Commissioner Bob Rolfe.
For this issue's Executive Q&A, the commissioner explains why automaking is such an important element in the state's economic development package.
Q: How exactly does the TNECD work with the automotive sector in Tennessee?
A: TNECD has contacts throughout the automotive sector. We step in to assist automotive companies that are exploring new or expanded facilities by providing reimbursable grants for job training, construction of public infrastructure and other needs. Since 2011, TNECD has secured more than $7.8 billion in capital investment from automotive companies in Tennessee. This accounts for more than 35, 600 job commitments, or roughly one-in-four job commitments during the past seven years.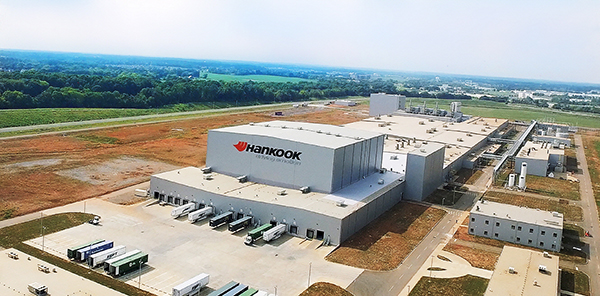 The Hankook Tire Tennessee Plant held a grand opening ceremony in Clarksville in Oct. 2017.
Q: How important is automotive manufacturing to the state's economy?
A: The automotive sector is an integral part of Tennessee's economy. Three major OEMs operate assembly facilities in Tennessee: General Motors in Spring Hill, Nissan North America in Smyrna and Volkswagen in Chattanooga. Roughly 832, 800 vehicles were manufactured in Tennessee in 2016.
These major assembly plants have a ripple effect on industry throughout Tennessee, supporting more than 930 automotive supplier operations throughout the state. Approximately 134, 000 Tennesseans, or one-in-three manufacturing jobs, work in the automotive sector.
Nearly every corner of Tennessee's economy has some tie to the automotive industry – whether it's the large-scale operations of Tier-1 suppliers like DENSO North America, Calsonic Kansei or Magneti Marelli; the corporate headquarters of Nissan, Hankook Tire or Bridgestone Americas; or the countless family-owned automotive suppliers throughout the state.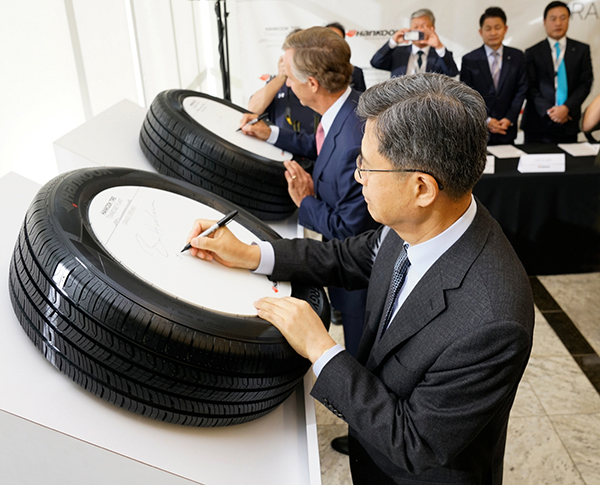 Q: What makes Tennessee so attractive to automotive manufacturers and suppliers?
A: A combination of factors is responsible for Tennessee's appeal to automotive manufacturers and suppliers. For starters, as more and more automotive manufacturing has shifted to the Southern United States, Tennessee finds itself right in the center of this vibrant activity. Tennessee's central location and robust transportation network allows automotive suppliers to source their products to facilities within Tennessee and neighboring states. For automakers, Tennessee's place on the map provides them with quick access to markets all over the country. Sixty percent of the U.S. population is within a one-day drive of Tennessee.
In addition to geography, Tennessee boasts a skilled automotive workforce. Tens of thousands of Tennesseans have been able to meet the needs of automotive companies and suppliers over the years. This track record gives automotive businesses confidence when considering a new operation in Tennessee.
The state has also introduced tuition-free, two-year technical and community college for all Tennesseans through the Tennessee Promise and Tennessee Reconnect. This is a valuable investment in our future and a commitment to maintaining and expanding our highly skilled workforce in the decades to come.
Q: What have you learned that makes working with the automotive sector different than other manufacturing sectors? To put it another way – how do you tailor your approach to cultivate growth and vitality in this sector?
A: Working with the automotive sector has been incredibly rewarding for our team at TNECD.  The more than 900 automotive-related companies who currently call Tennessee home are laser focused on their customers and continue to invest and reinvest in R&D for the future. No other industry in Tennessee is changing as rapidly as the automotive sector due to electrification and autonomous driving vehicles.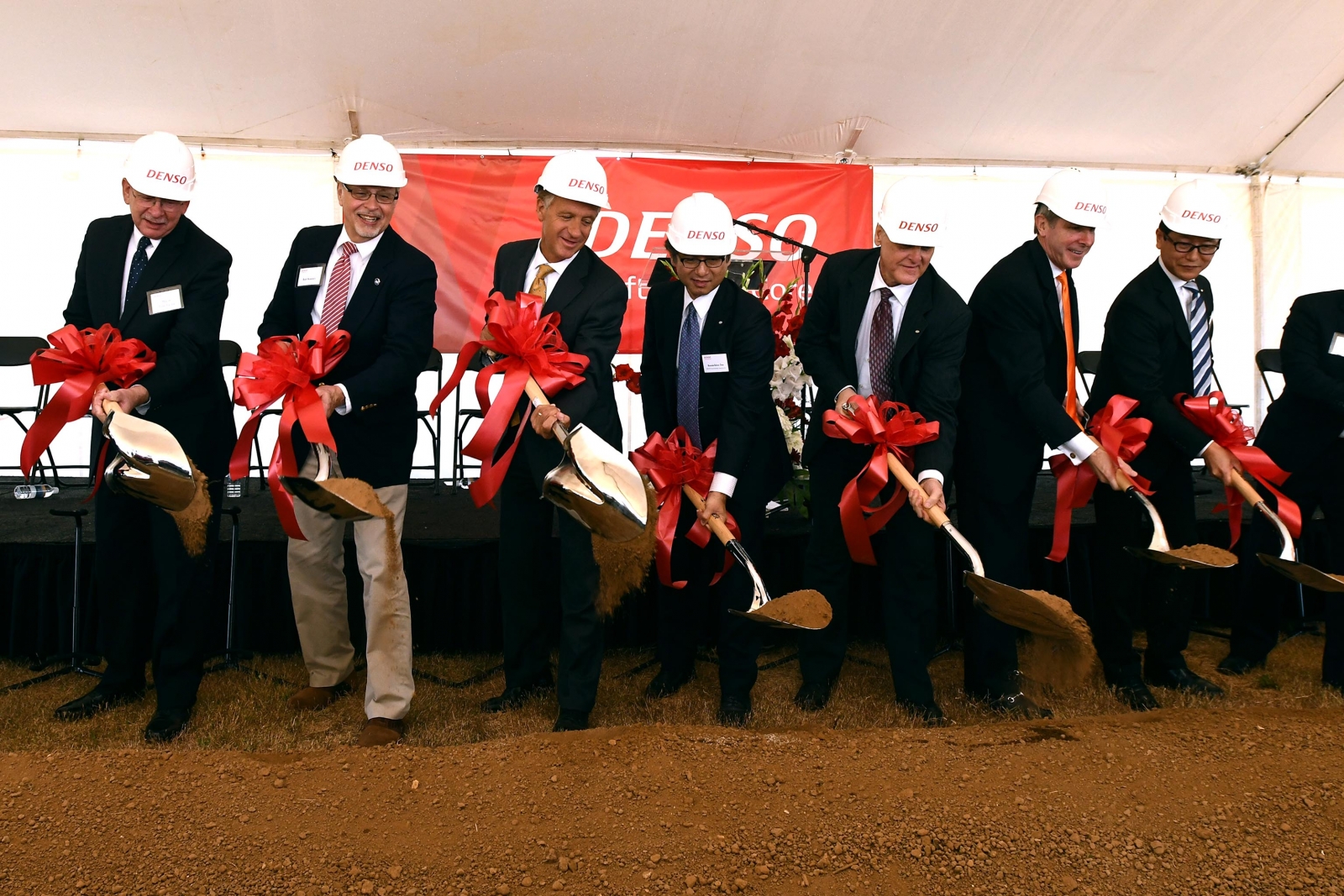 Denso, a global automotive supplier, recently announced a $1 billion expansion of its Blount County facility.
Q: What does the future look like for car making in Tennessee?
A: The automotive industry is primed for dramatic changes over the next ten to 20 years. Industry-wide, you'll likely see major breakthroughs with driverless vehicles and other technology. Overall, TNECD's pipeline for new automotive projects is robust and Tennessee is well positioned to play an active role in the tech transformation of the automotive industry.
Our state has already been involved with new innovation in auto manufacturing. Nissan has manufactured its electric Leaf in Smyrna for several years. We're beginning to see Tier-1 suppliers in Tennessee like DENSO aligning to meet the new technology demands of the automakers. DENSO is in the midst of investing $1 billion to make its Blount County facility its primary manufacturing center in North America for electrification and safety products in hybrid and electric vehicles. DENSO also recently announced a $190 million investment at its Athens, Tennessee manufacturing plant.
For more information about the Tennessee Department of Economic and Community Development, visit their website: www.tnecd.com
Bob Rolfe: Executive Bio
Bob Rolfe was sworn in on March 1, 2017 by Gov. Bill Haslam to serve as the commissioner of the Tennessee Department of Economic and Community Development. The department is responsible for recruiting business and industry to the state as well as Tennessee's overall economic growth. 
Rolfe has more than three decades of experience in business and investment banking in Tennessee.
Before joining TNECD, Rolfe held the position of CEO and chairman of Medical Reimbursements of America, Inc., a company that provides specialty reimbursement solutions to improve financial performance for hospitals and health systems nationwide. In addition to his CEO role, he also served as the company's CFO, overseeing accounting and finance matters.
Prior to his time at MRA, Rolfe co-founded West End Holdings in 2011, a Nashville-based private equity partnership. From 2005 to 2011, he was chairman and CEO of MyOfficeProducts, Inc., a $125 million office supplies distributor that he grew and sold to HiTouch, Inc. He spent the first 18 years of his career as an investment banker at J.C. Bradford and Co.
Alongside his work in the Nashville business community, Rolfe has been an active board member of several education, healthcare and community organizations. 
He currently serves on the advisory board of Vanderbilt Children's Hospital. Rolfe was previously chairman of the Oak Hill School Board. He has also served on the Cheekwood Botanical Gardens executive committee, University of Alabama College of Commerce Board of Visitors, Harpeth Hall School Board and Currey Ingram Academy School Board. 
Rolfe received his E.M.B.A. from the Owen Graduate School of Management at Vanderbilt University and his B.S. from the University of Alabama's School of Commerce and Business Administration. He and his wife, Kathy, have been married for 33 years and have three children. He is a member of First Presbyterian Church in Nashville, where he has served as an elder for two decades.
---
Interview by Nick Patterson/ Photos Courtesy of TNECD