Courtesy of Mercedes-Benz International
From electric and hybrid powertrains to sensors, autonomous vehicles and artificial intelligence, these are just a few of the technologies that are disrupting automotive manufacturing today.
Advanced technologies such as driverless vehicles are the future, automakers say. In fact, a AAA survey released earlier this spring reported that close to 20 percent of Americans are likely to choose electric for their next vehicle purchase. On the other hand, the J.D. Power 2017 U.S. Tech Choice Study SM found that compared to poll results in 2016, 11 percent more Generation Z consumers — those born between 1995 and 2004 — said they were wary of automated technology.
That said, traditional carmakers like GM, Ford, Daimler and Volkswagen have announced their intention to develop autonomous vehicles.
But as more carmakers in the South and around the world embrace EVs, connectivity and other advanced technologies, many of their suppliers are rethinking their operations and expanding their businesses to produce and even innovate the advanced components their OEM customers want, Ron Davis, president of the Alabama Automotive Manufacturers Association (AAMA) says.
"More suppliers will have to evaluate their business models and products and ask how they fit into future vehicles, " Davis says. "All suppliers will be reflecting on what they build today and what they need to build for the future and if their product will continue to be used in those future vehicles."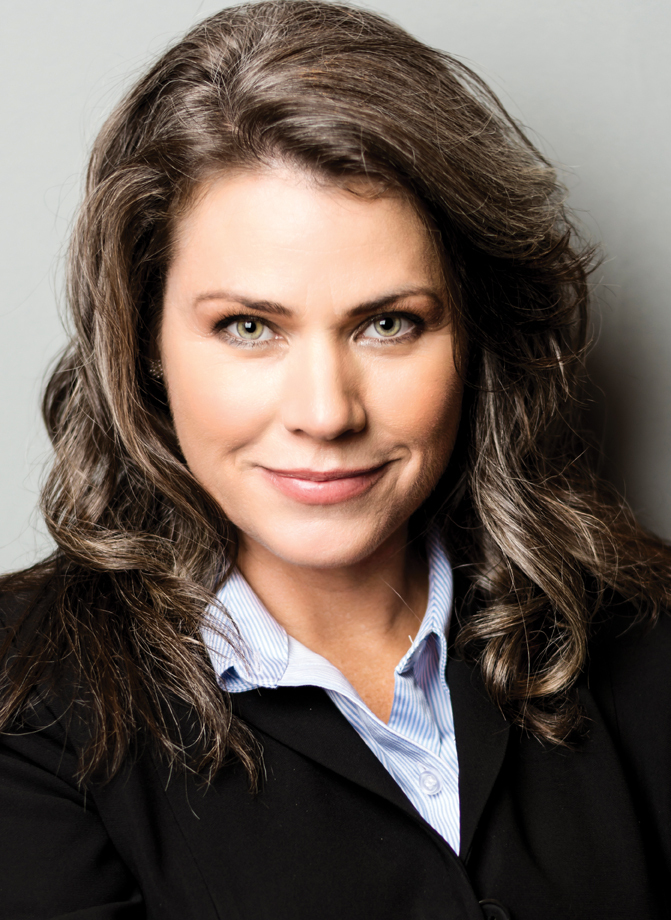 "Over the last few years we've seen an expansion of R&D and creative mobility solutions spring up all over in the Southeast. Not only are we a globally known region for 'state of the art' manufacturing, but we're fast becoming a region to grow our own new technology to improve and support mobility."  — Jean Marie Thrower, CEO of Supplier Development Systems
Jean Marie Thrower, CEO of Supplier Development Systems, a Birmingham-based firm that provides technical sales, engineering and liaison support for automotive suppliers, says she is also seeing more suppliers taking a hard look at their business models to see how they can innovate auto parts and assist OEMs that plan to produce vehicles that are more technologically advanced.
"If they don't have an innovation, " says Thrower, "and they're a commodity supplier only, they're going to continue to see more competition, and it's literally coming down to just the price. That's a dangerous place for any supplier to be in.
"They need to stay on the front side, and bring in key innovation that makes sense for the applicable commodity they're already supplying."
Investing For The Future
Here in the South, some local and international suppliers are investing in existing plants to foster innovation. The Japanese auto supplier Denso Corp., for example, announced its intent to invest $1 billion in its Maryville, Tennessee, plant and add more than 1, 000 jobs to help meet the demand for components for hybrid and electric vehicles.
Additionally in a 2017 press statement by Mercedes-Benz U.S. International (MBUSI), highlighting its annual supplier forum, the company said it introduced its suppliers to CASE, the automaker's new strategic plan for its vehicles that stands for Connectivity, Autonomous, Shared & Service and Electric Drive.
"Each of these trends has the potential to revolutionize the automobile industry, " the MBUSI statement says. "Mercedes-Benz Purchasing and Supplier Quality works on incorporating new innovations, software and services such as map data into its products four to five years ahead of customers being able to experience them in a vehicle. Mercedes-Benz also needs its U.S. suppliers to focus on innovation as well."
Mercedes-Benz had already publicized that it would invest $1 billion at its Vance, Alabama, plant to launch its electric vehicle production.
"We hear from companies all of the time saying that essentially everything needs more engineering, because everything, not just connected and autonomous vehicle systems, but nearly every part of the vehicle has gotten more sophisticated in terms of the technology, " says Bernard Swiecki, director of Automotive Communities Partnerships at the Center for Automotive Research in Ann Arbor.
If suppliers are not sufficiently innovative, says Swiecki, then their usefulness to the industry will be confined to commoditized products, that is, anything made cheaply and at a high volume with a low profit margin.
"If you want to be the company of choice and looked at first for high, value-added products that are more likely to have a decent profit margin associated with them, " says Swiecki, "then, odds are, you need innovate; you need to show that capability because the automakers themselves are becoming very reliant on suppliers for a lot of these new technologies."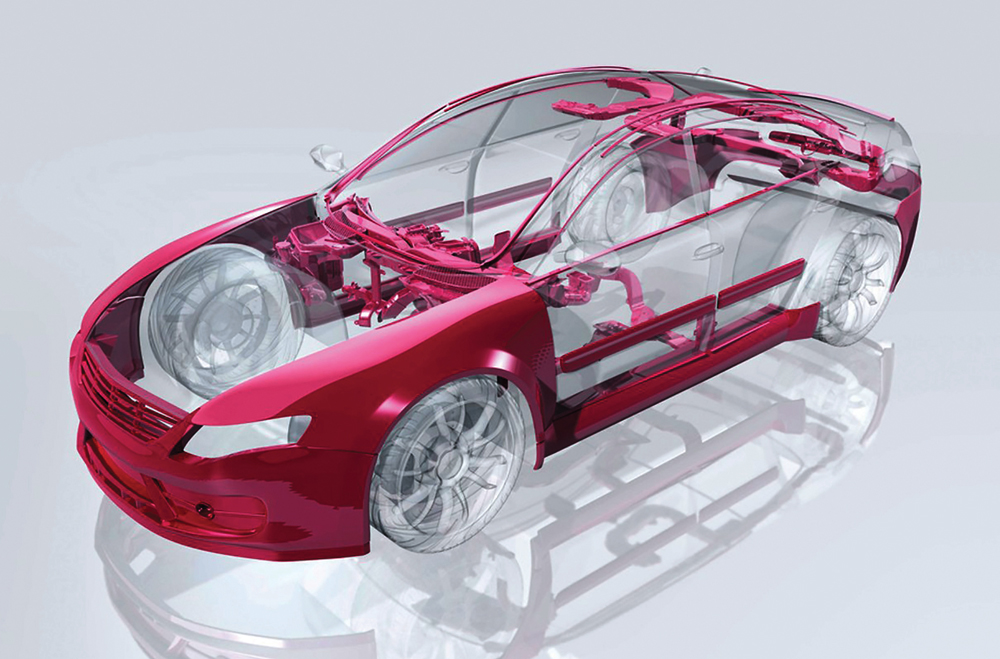 REHAU is an example of a supplier bringing innovative research to the Southeast.
High-Tech Collaborations
The need for suppliers who can play the role of innovator could benefit the South's auto industry. Thrower says there are already efforts underway to bring Silicon Valley venture capital and incubators for mobility innovation start-ups to the Southeast to collaborate with suppliers in the auto industry.
"Over the last few years we've seen an expansion of R&D and creative mobility solutions spring up all over in the Southeast, she says. "Not only are we a globally known region for 'state of the art' manufacturing, but we're fast becoming a region to grow our own new technology to improve and support mobility."
She points to Palo Alto, California, tech firm Eyeris, which has developed a facial recognition system that the company aims to use to recognize vehicle passengers' emotions or if they are about to fall asleep. Another firm, Reality Analytics headquartered in San Jose, uses vibration technology to help detect problems in a vehicle before a breakdown occurs.
"Both of these companies have projects with customers in the Southeast and this type of activity is a catalyst to increase mobility innovation from Southern suppliers, " Thower says.
Swiecki says advances in technology are also impacting the way OEMs and suppliers work together. "Because these technologies are integral to the vehicle, " says Swiecki, "you need a much earlier involvement of that given supplier and a much more advanced incorporation of that supplier's technology into the vehicle. And that requires a very close working relationship with the automaker early on in the vehicle design phase."
One example of that kind of relationship is REHAU, which opened its research center in Cullman, Alabama, in 2015.
"Our new technical center allows research and development functions as well as new design initiatives to take place right beside production while keeping jobs related to our North American automotive business in the Cullman region, " REHAU President Holm Riepenhausen said.
"This streamlines workflow and productivity while offering an increased level of efficiency and service to automotive manufacturers in the Southeastern [United States, ]" Riepenhausen said.
Thrower says that because the Southeast continues to grow its brand in the global automotive world, more innovative companies from around the world are reaching out to companies in the South to help them market, co-develop or develop their products.
"And that's because we've created an innovative, economical and comprehensive synergy in the supply chains across our region, " says Thrower. "The OEMs have been a huge factor in helping to create that."