As the former director of production at the Volkswagen plant in South Africa, Antonio Pinto was often faced with the challenge of communicating effectively with employees of seven strikingly different races, all at the same time. "We had the black people, as we call them there, " says Pinto, who took over as president and CEO at Volkswagen Chattanooga in August. "We had the Zulus and the Xhosas. Then we had the colored people, and the Indians from the South and the North. They are totally different. They are still rivals. Then we had some white people, Afrikaans coming from Holland, and the English part.
"So at each meeting, I had to put myself speaking with these different ways of thinking and to have a common strategy for all of them, " he says in a thick French accent. "You must have much more diplomacy and you must understand the history of it. That means the Zulus and the Xhosas, even after the Apartheid, were fighting. We know that Dutch people and English are not by history the best friends in the world."
To bring the rival factions together toward a shared mission, Pinto, 53, says he used teamwork, positivity and motivational language. At other Volkswagen plants, too, he has relied on his unique understanding of the multicultural automotive industry to communicate with his associates and customers.
Born in the small town of Montijo, Portugal, Pinto was 5 years old when his family moved to France, about 60 kilometers from Paris. There, he played rugby, earned an engineering degree, and for a brief time worked in a steel factory before returning to his home country and joining the Army Commandos. Three years later, he began teaching technical design and electrotechnique at a Portuguese college before landing a job at an aluminum company.
Pinto credits his father, a business owner who produced, among other things, cutting-edge irrigation systems, with his fearless entrepreneurial spirit. The automotive field, however, wasn't even on his radar. "I wanted to innovate in terms of electronics or new processes, " he says, "but not really in the car industry."
All that changed in 1994, when he was hired at Autoeuropa, a joint venture between Ford and Volkswagen in Setubal, Portugal, as a planner in the body department. The company split from Ford in 2000, and he was promoted to head of paint and trim/assembly, then production business manager, and finally divisional head of assembly.
Yearning for something new, Pinto left Volkswagen in 2008 to work in the aluminum can industry, where for four years he oversaw production at sites in Portugal, Spain and Poland. "I don't want to stay in the same places ages because it's a nonsense, " he says matter-of-factly.
In 2012, he came back to Volkswagen, this time as a segment leader in Puebla, Mexico, for the launch of the Cabrio. Two years later, he took over as head of production at the VW plant in Uitenhage, South Africa, and in 2016 assumed the post of vice president of production and logistics at Volkswagen de Mexico. Last August, Pinto arrived in Chattanooga, ready and eager to tackle his first-ever job in the United States.
As a business leader, Pinto describes himself as "hard but fair, and a team player. I am not the boss. I am a team player with a different role within the team. That means I have my opinion. The other ones [do] also."
Despite his busy schedule, Pinto maintains an open door policy and encourages employees to come to him with issues or problems. He prides himself on being open-minded about everything from ideas to religious and racial diversity, and a good listener. "Sometimes people think that I'm not listening, but I am. I am processing, " he says with a grin.
But his strong suit, he says, is a never-ending quest to innovate. While in Mexico and South Africa, he helped secure a patent on a digital printing method using a normal printer to produce car accessories; the start-up is now underway in Pamplona, Spain. In Chattanooga, he plans to create a stand-alone Innovation Center where staff members can devise new, better processes. "I want this plant to be the best plant in Volkswagen passenger cars, " he says, "like I did with South Africa, like I did with Puebla.
"I always say to my people, 'If we do the things in the same manner, we will obtain the same results. If you want to obtain a different result, we must change something. It can be good or bad. We don't know. But we must change it.'"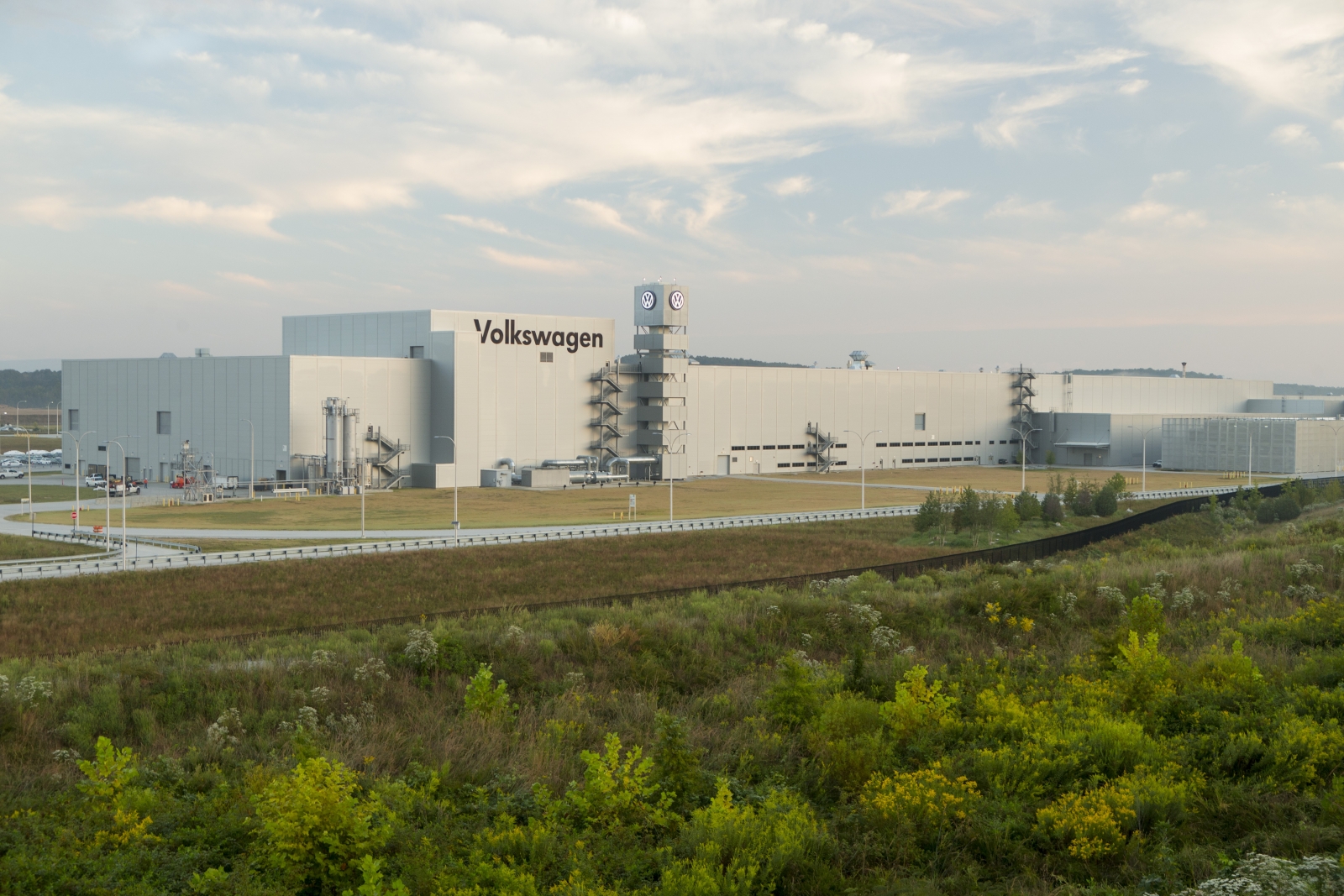 Antonio Pinto wants VW Chattanooga to become the company's best passenger car plant.
The first step toward innovation at all of the Volkswagen plants where he has worked, he says, is getting to know the employees. "And then I delegate [to] people, because I trust people normally, " he says. "After, I would say, one month, I know exactly the people on board willing to have a team spirit and to have the right objectives for us."
An avid history buff, Pinto studies the heritage of each new country and region he moves to, including Tennessee, the European invasion of the Cherokee, and the intricacies of the Civil War. "I don't see a big difference, " he says when asked how the American South compares to other places he's called home. "I'm here just to be part of it, to develop what they want to achieve. I am a team member that can regroup people to work together.
"I quickly adapt to the different cultures, " he continues. "We must adapt ourselves to the culture, and not the culture to us. I always say, 'If we have a common objective in life, you can be white, African American, or whatever. It's not a question of races or cultures or religions. We are all equal, and you cannot discriminate [against] anyone because we're part of the team. … You can be the most incredible leader or manager, and if you don't have the most important thing—people behind you—you will never achieve your goals."
In his spare time, Pinto loves to ride motorbikes — he owns five of them. He also loves traveling to new places—"I'm pleased to see the real deal of each country because normally we have in mind some stereotypes, " he says—and going back home to Portugal to visit his wife and two grown children as often as possible.
As for the major moves his Volkswagen career has demanded, he says, "I'm pleased that I can travel because I cannot stay in one place too much time because I will die." What's more, he says, a university professor once told him and his engineering classmates that 80 percent of a person's contribution to a company is completed within the first year and a half. "That is the case to have a positive outcome of your actions, " he says. "If you have a negative output of your actions, you must leave immediately because you are not the right guy to stay in the position."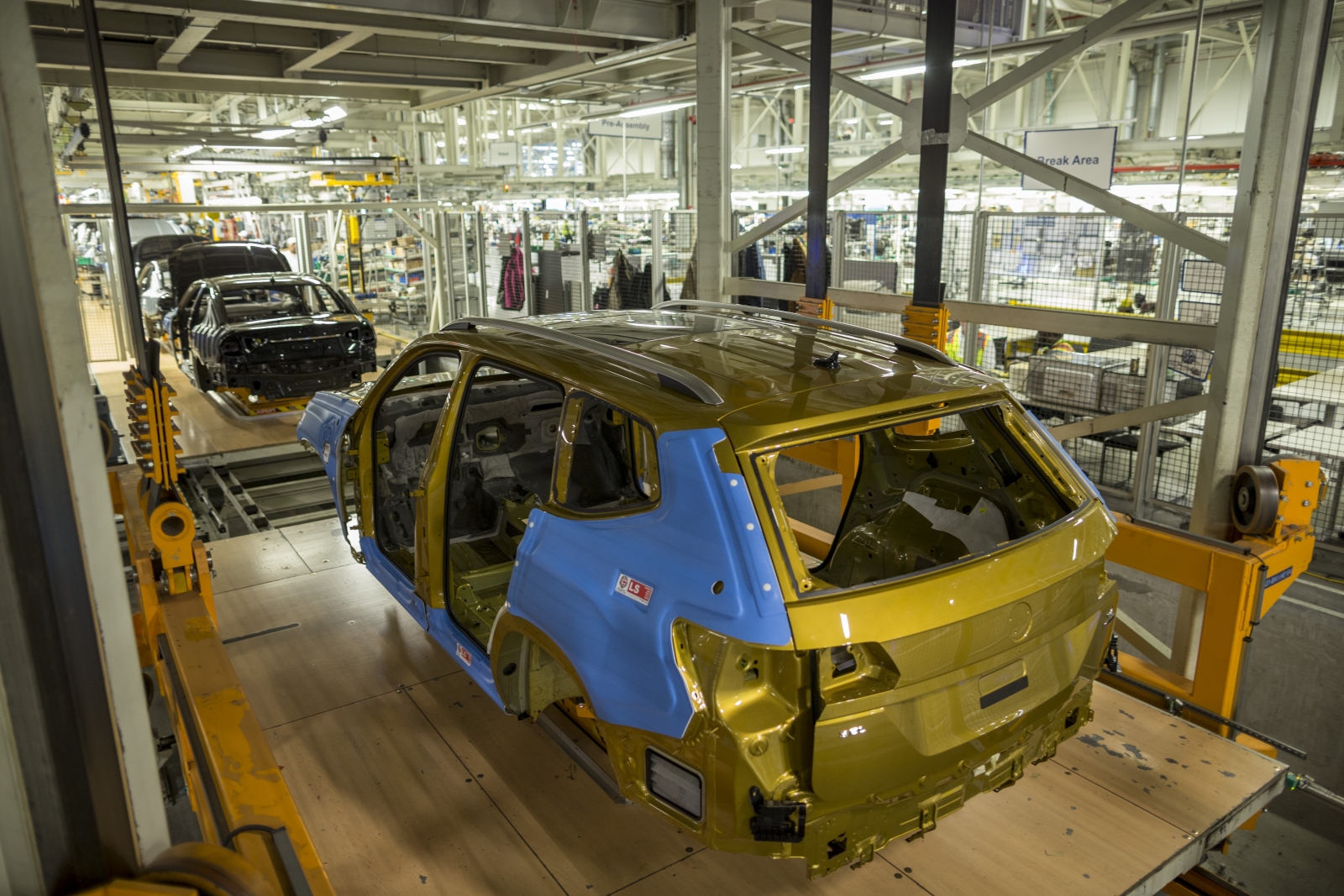 Pinto harbors high hopes for the young plant in Chattanooga, which opened in 2011 and now employs about 3, 500 people, many of whom assemble midsize Passat sedans. Production on the seven-seat Atlas SUV began about a year ago, and there is talk of adding a five-seat version. "Normally, " Pinto points out, "people say, 'I want to be remembered.' I want to be part of the history."
---
TEXT BY NANCY HENDERSON /PHOTOS COURTESY OF VOLKSWAGEN CHATTANOOGA